STEP 1
We studied the literature and made a list of all the factors that are most commonly found to impact Walkability.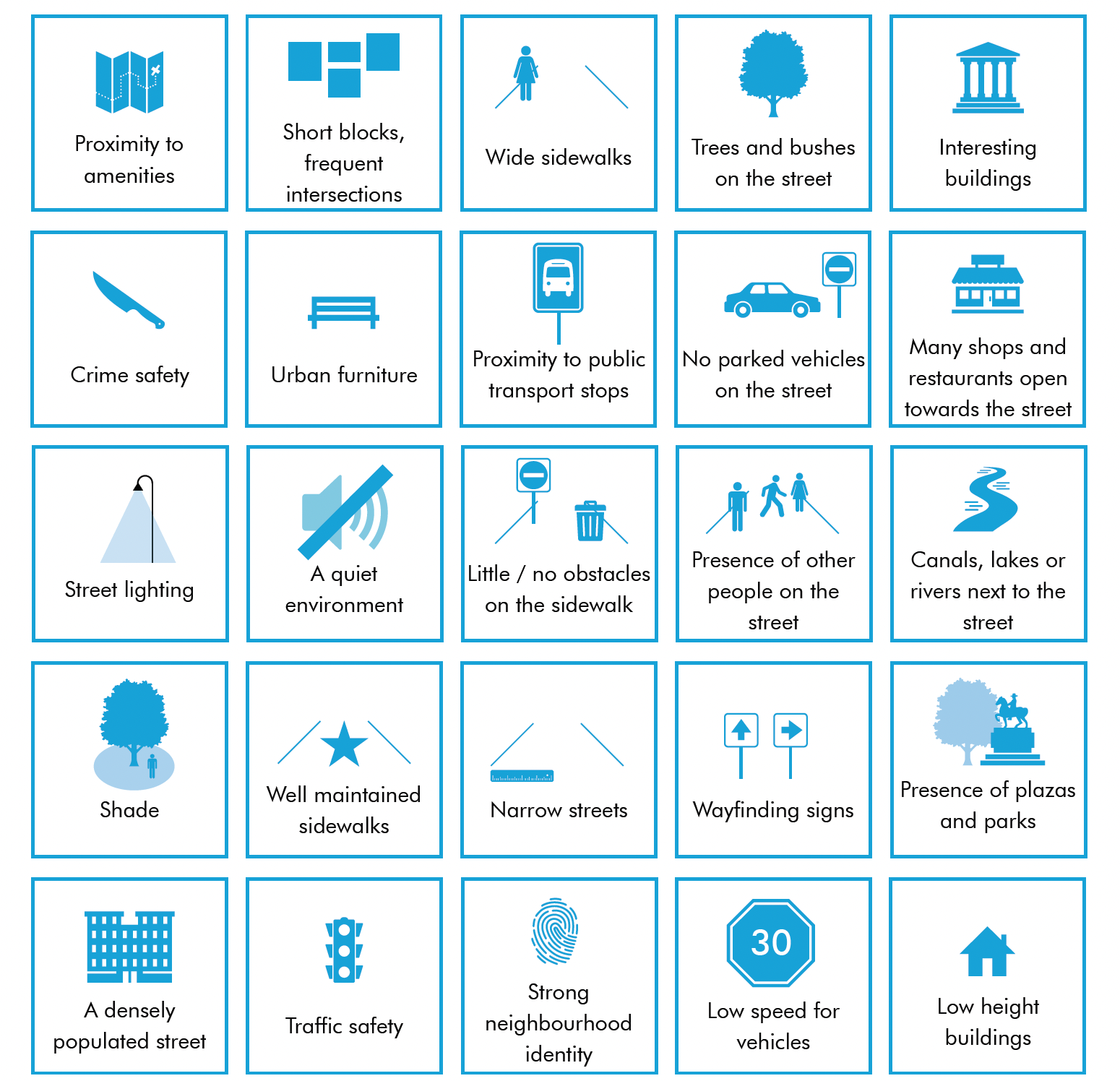 STEP 2
We interviewed 10 urban planners, decision-makers, and walkability advocates who work in Amsterdam, using the Q-methodology.
We asked them to prioritize the aforementioned walkability factors while considering the characteristics and citizens of Amsterdam.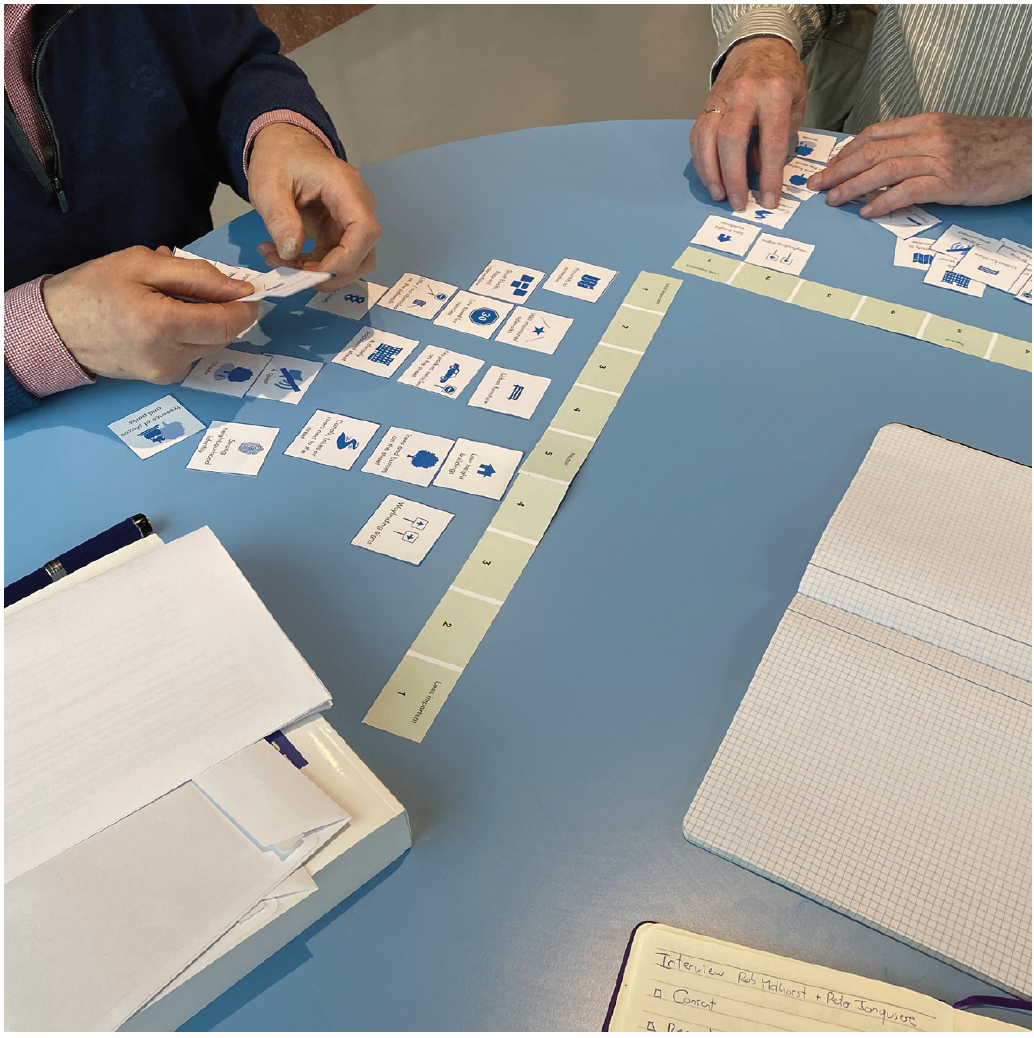 STEP 3
First, we estimate the degree to which each factor affects walkability using the results of the q-methodology.
Second, we cluster our factors in themes based on the discussion with the experts (e.g., factors related to landscape, or to proximity).
Third, we create overall walkability scores, and scores per theme.
Having those scores we can finally... visualize them!